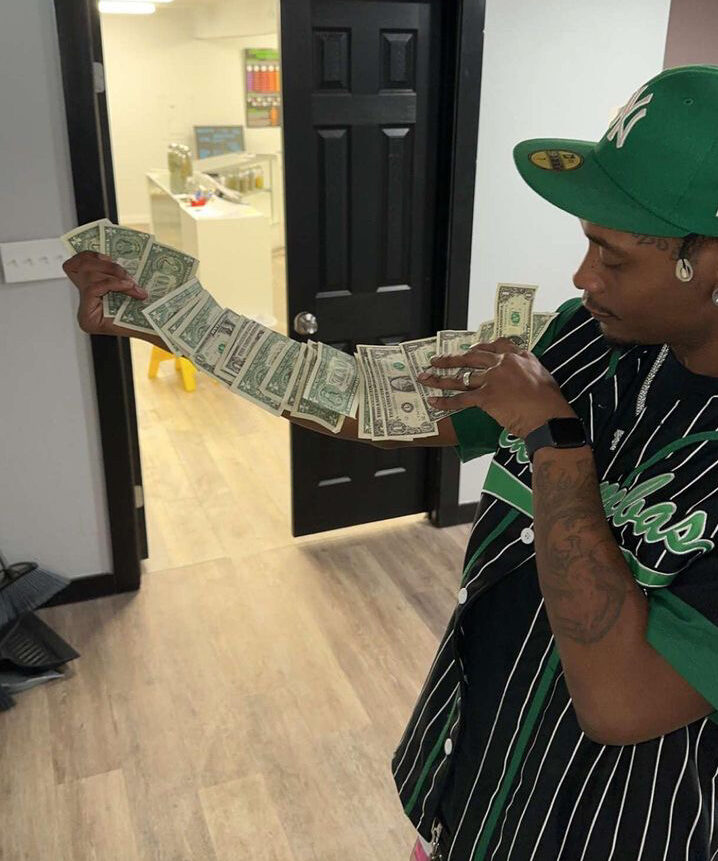 Please welcome our new bud tender Tito! Be sure to chat him up when you come thru & enjoy this little q & a here below.
How did you become a bud tender?
I believe my knowledge on cannabis plants from seed to consumer helped a lot. My personality could have played a part as well. Having past experience, honestly, went a long way for me too.
What's the best part about working here at Goat House?
The best thing about working for Goat House is being able to learn from Dan directly. I'm really passionate about cultivating cannabis and what it can do for people and seeing what Dan has done and is continuing to do is inspiring. To not only me but I'm sure to others as well. I also love my team and care for them deeply. They are some of the easiest people to get along with.
Favorite thing to do with your free time?
Spending time with my family but when I can get away for some me time. I like to read manga, go to the shooting range, go swimming, camping, and playing my xbox forrrrssssssure.
What kind of music are you into?
I can really get into anything but this year I'm listening to a lot of Larry June, Babytron, Burna Boy, Morgan Wallen, Veeze, Luh Tyler, Kane Brown, and Mudbaby Ru
Favorite flower strain right now? Why?
I don't have any favorites. They are all good in each owns way! What I can tell you are my rotation that I have going for me right now:
Morning: New York Sour Diesel- I love this sativa for its heavy hitting effects and it's perfect for smokers who are prone to having high anxiety like myself.
Afternoon: Freon – I love this cheetah piss x gelato 41 cross! It's heavy enough to relax me but not too heavy that I can't function.
Night: GG4 – Yeah, you're gonna need a spatula to get me off my couch. It's so heavy and it's the original glue man. Takes me back!
What's your preference: Papers, cones, blunts, bongs, etc?
I would have to say backwoods are my favorite but it's not surprising to see me with my morning/night dab routine or a joint in my hand when I just want something more flavorful or want to feel nostalgic.